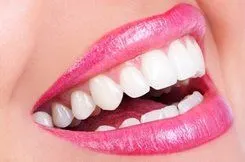 Brighten Your Smile with Teeth Whitening Services
Remember the saying, "You never get a second chance to make a good first impression." Well, it's safe to say that old adage still rings true today. You always want to make a good first impression, and oftentimes, your smile is the first thing people will notice when meeting you. If you've been contemplating receiving teeth whitening services, don't wait any longer. Contact the professionals at Bloom Dental of Arlington for dental bleaching services now!



Feel Confident in Your Smile Again

If you feel embarrassed to show your teeth when you smile, teeth whitening could be the remedy you need to gain back confidence and self-esteem. Stop trying to cover up your teeth when you laugh or speak. Instead, showcase your pearly whites to friends, co-workers, family, and anyone else you come in contact with thanks to our professional dental bleaching. Our teeth whitening services in VA and the D.C. Metro Area are among the most affordable around. So, this means there's no reason you shouldn't enjoy the confidence of having bright, sparkling teeth!
Teeth Whitening in Arlington, VA

Keeping your teeth at their whitest is a difficult task, even for those who are adamant about dental hygiene. If you drink coffee, wine, smoke, or eat certain foods, your teeth are prone to stains and could benefit from professional teeth whitening to bring back their luster. At Bloom Dental of Arlington, our dentists will let you know if you are a candidate for dental bleaching services. With an office located not too far from Arlington, Fairfax, Tyson's Corner, Ballston, and Alexandria, we are proud to be one of the most trusted dental practices in the D.C. Metro Area.

We Offer More Than Just a Quick Fix

Don't fall prey to cheap, ineffective teeth whitening options that are sold online or in infomercials. Instead, reach out to the dental professionals from Bloom Dental of Arlington to learn about our advanced teeth whitening methods. We've served patients from Fairfax to Alexandria, Tyson's Corner to Ballston, and everywhere in between. Providing high-quality dental service that achieves long-lasting results is what we love to do. Ready for more than just a quick fix? Contact us now!

Trust Us With Your Smile. Schedule an Appointment Today

In certain situations, one feature that can say a lot about you is your smile. If you continually feel ashamed or lack confidence showing your smile, professional teeth whitening services from Bloom Dental of Arlington can be the solution to your problem. Begin improving your life by first improving your smile. On our website, you can request an appointment for a future date and time, and a member of our staff will follow up and confirm your date and time.
The perfect smile is just one phone call or click away. Here at Bloom Dental of Arlington, we are who you can trust for expert dental cleaning services and teeth whitening in the D.C. Metro Area. To learn more about the dental services we offer, call our office at your earliest convenience!
Please contact us today to see if you are a candidate for this type of whitening