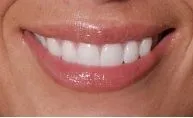 Dental Crown Services in Arlington, VA
There are a variety of factors that can result in tooth loss. Common causes can include gum disease and tooth decay to simply sustaining a physical injury. Just like there are many factors that cause tooth loss, there are also many options available to improve your smile. When you are looking for a dentist that is a top provider of dental crown procedures in the Arlington, D.C. and Fairfax areas, look no further than Bloom Dental of Arlington.
We are known for our compassionate customer service and professional dental services for people living in Ballston, Tyson's Corner, Alexandria, Arlington, and the surrounding D.C./VA area. Whether you need cosmetic dentistry services to help with tooth loss or to perfect an imperfect smile, the dentists from Bloom Dental of Arlington are ready to restore your smile.
At Bloom Dental of Arlington, we are proud to provide a state-of-the-art facility for the highest quality dental care available. Dr. Ashkan Yousefi and Dr.Hedieh Kousedghi have been practicing in D.C. and Virginia for several years and remains committed to offering the highest level of customer service and dental procedures.
Is a Dental Crown Procedure Right for Me?
Dental crowns rank among one of the most common procedures we perform at Bloom Dental of Arlington. A dental crown is a full coverage restoration option that is placed over your entire tooth's surface up to the gum lines. Crowns differentiate from dental fillings as dental crowns are used to preserve teeth that have been severely compromised.
Do you suffer from any of the following tooth issues?
⦁ Cracked or Fractured Teeth
⦁ Discoloration
⦁ Sever Decay
⦁ Worn Enamel
⦁ Misshapen Teeth
If so, don't hesitate to contact our office. You may be a candidate for a dental crown procedure. The dental crowns that we provide our patients with are created to be an exact match of the shape, size, and color of your tooth. When your new dental crown blends in with your natural smile, you'll reap the benefits of self-confidence and much more. Also, if you are unable to have a root canal procedure performed immediately, a dental crown may be your best defensive measure against preventing an infection from spreading. Learn more when you schedule an appointment with our dentists.
Why Bloom Dental of Arlington?
If you are in need of a dental crown procedure, Bloom Dental of Arlington has the skill and experience to provide you with the best services available. Those living in or around Alexandria, Arlington, Tyson's Corner, or Ballston are just minutes away from the best provider of dental crowns in the D.C. and Virginia area.
We value your time and treat each one of our patients just like family. So many of us have hectic schedules, and the last thing you need in your day is being stuck at the dentist office. That's why we strive to get patients in and out of our facility as quickly as possible. In fact, we try to complete dental crown procedures in two to three visits.
Turn to Bloom Dental of Arlington today and count on us for dental crown services and dental veneers. Call us to learn more.